Candace Nelson Joins Integrated Benefits Institute as Director of Research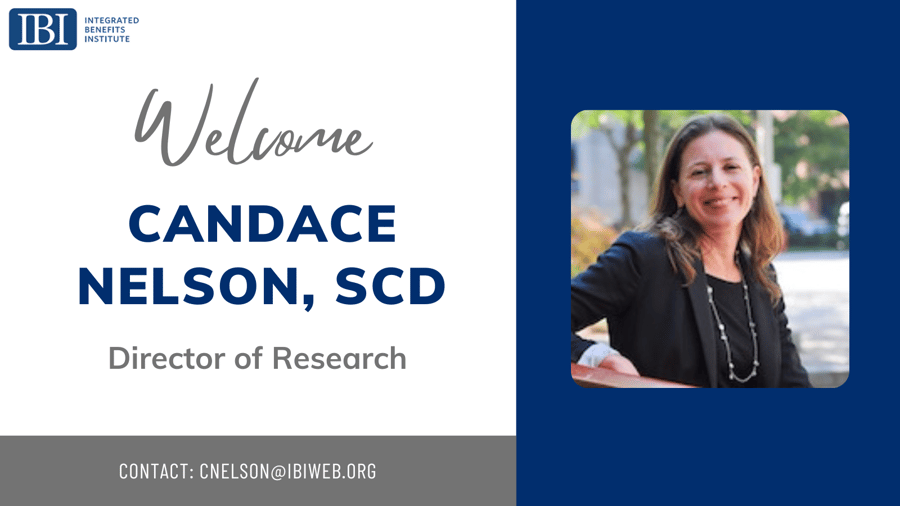 OAKLAND, CA – September 20, 2022 – Health and productivity research and analytics non-profit Integrated Benefits Institute (IBI) announced Dr. Candace Nelson as its new Director of Research.
"I am excited to announce a new member of the IBI team," said IBI President Kelly McDevitt. "As an industry leader in unbiased academic research which enables employers to make sound business decisions on benefits, productivity and health programs, we recognize that a great research team needs a great leader. We'd like to introduce you to our new Director of Research, Dr. Candace Nelson. Candace will lead the research team and process here at IBI, and we couldn't be happier to have her on the team."
Prior to joining IBI, Candace served as Deputy Director of the Office of Data Management and Outcomes Assessment at the Massachusetts Department of Public Health where she led the Massachusetts Behavioral Risk Factor Surveillance System and the Massachusetts Youth Health Survey, and chaired the IRB. Her research interests have centered on health-related behaviors, worksite health promotion, and the social determinants of health, and she has published extensively in peer reviewed publications on these topics.
"I'm so excited to join the team IBI! As the leading research organization in employee health and productivity, this is a fantastic opportunity to contribute to research on the ever-changing work landscape and provide research expertise to over 1,200 member organizations," said Candace.
She earned her Doctoral degree in Social and Behavioral Sciences from the Harvard TH Chan School of Public Health, and her Master's degree in Anthropology from the University of Colorado at Denver.
About Integrated Benefits Institute
The Integrated Benefit Institute's independent research, industry-leading tools and data resources help companies link health-related programs to the outcomes that maximize the contributions of people to productivity and business performance. Founded in 1995, IBI is a national nonprofit research organization and business association serving 1,200 employer and supplier members and their 22 million employees. For additional information, please visit www.ibiweb.org and follow us on Twitter and LinkedIn.
###
IBI Membership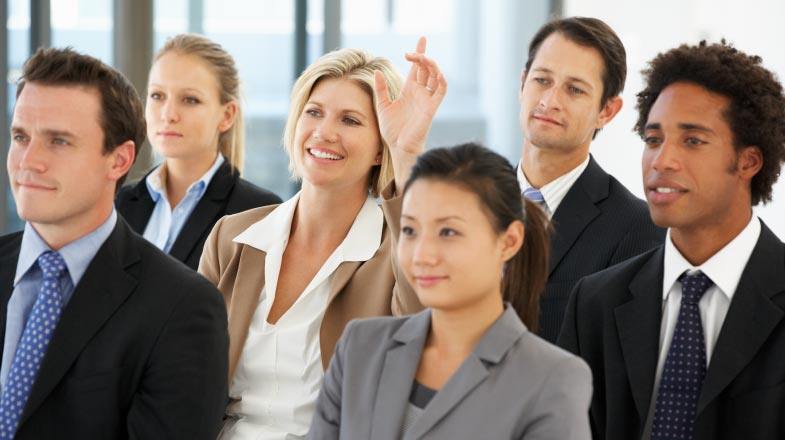 Get access to the latest tools and research on health and productivity.