Employers See Increase in Respiratory Conditions and Changes in Disability Leave due to COVID-19
New reports for nation's largest disability/leave benchmarking database released
to help employers manage health, disability, and productivity programs
OAKLAND, CA – Sept. 23, 2020 – The non-profit Integrated Benefits Institute (IBI) has released its latest reports for the nation's largest disability/leave benchmarking database, a tool used by employers, brokers and other benefits professionals to assess the impact of their health and productivity programs.
The organization also issued an analysis from the database of how COVID-19 has impacted disability leave, finding that incidences for respiratory conditions more than doubled between February and March 2020. Including COVID-19 and other coronavirus claims would increase the volume of respiratory claims five-fold. All other diagnosis categories such as injury, pregnancy and musculoskeletal, however, showed significant decreases in April 2020 compared to the year prior. This decrease in short-term disability claims signals a disruption in care—whether it be a delay or access issue—and/or layoffs resulting in fewer employees being eligible for leave benefits.
"The good news is that we've seen employment numbers come back somewhat since April, though we're still not quite where we were before the initial shutdown of the economy in March, said Brian Gifford, PhD, IBI Director, Research and Analytics. "The bad news is that daily COVID-19 cases are still higher than they were in April. That could be a recipe for a persistently high rate of disability leaves for COVID and respiratory conditions while pent-up demand for postponed health services progression of untreated chronic health or mental health conditions drive up leave rates for other reasons, too."
Key findings from the research report includes:
Short-term disability (STD) claims in March 2020 increased by 1.39 claims per 1,000 covered lives compared to March 2019 with increases coming from higher numbers of coronavirus/COVID-19, respiratory, infectious, and unclassified claims.
STD claims in April 2020 decreased by 1.69 claims per 1,000 covered lives compared to April 2019 with the decreases coming from fewer claims in all categories aside from coronavirus/COVID-19, infectious, respiratory, and unclassified claims.
Federal Family and Medical Leave Act (FMLA) leaves were significantly higher in February and March 2020 and dropped in April 2020 with changes of 0.77, 2.78, and –0.92 FMLA leaves per 1,000 employees, respectively.
Decreases in STD injury, pregnancy, and FMLA maternity/bonding claims strongly suggest declines in April 2020 are due to mass layoffs resulting in fewer employees' being eligible for leave benefits.
It is estimated that postponed care accounted for about 24% of the observed decline in STD caseloads for April 2020. Postponed care may account for a greater share of the decline depending on diagnoses, ranging from 55% of circulatory claims to 91% of musculoskeletal and genitourinary claims.
"From a research and analytics perspective, it's still too early to determine the long-term impact that claims for COVID-19 will have on short- and long-term disability and FMLA programs," said Kelly McDevitt, IBI President. "What is clear right now, is that in order to help mitigate those increases tomorrow, employers must focus on helping employees get safe, affordable access to preventive care, chronic care and wellness programs today."
The benchmarking database allows users to create customizable short-term disability, long-term disability, federal Family and Medical Leave, and workers' compensation reports based on 9.6 million claims from more than 66,000 employer policies. Benefits professionals can compare how their disability programs are performing across industries, plan designs, company size, diagnoses, location, and more. Data were provided by 16 major data providers and spans over 2,300 Standard Industrial Classification codes.
Employers can access high-level benchmarks for their industry as part of an IBI membership which is complimentary. Report access and additional details can be found on the IBI benchmarking page: www.ibiweb.org/benchmarking. The benchmarking analytics report on changes to disability and leave incidences due to COVID-19 can be found here: www.ibiweb.org/resource/ibi-benchmarking-analytics-covid-19-disability-and-leave-patterns.
About Integrated Benefits Institute
The Integrated Benefit Institute's independent research, industry-leading tools and data resources help companies link health-related programs to the outcomes that maximize the contributions of people to productivity and business performance. Founded in 1995, IBI is a national nonprofit research organization and business association serving 1,200 employer and supplier members and their 22 million employees. For additional information, please visit www.ibiweb.org and follow us on Twitter and LinkedIn.
# # #
Media Contacts:
Cary Conway
cary@conwaycommunication.com
972.649.4707
IBI Membership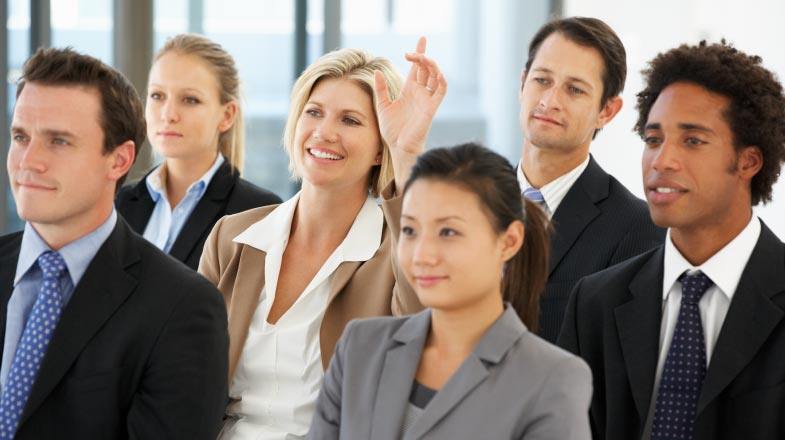 Get access to the latest tools and research on health and productivity.