Healthy Culture can lead to Healthy Workforce According to Integrated Benefits Institute Analysis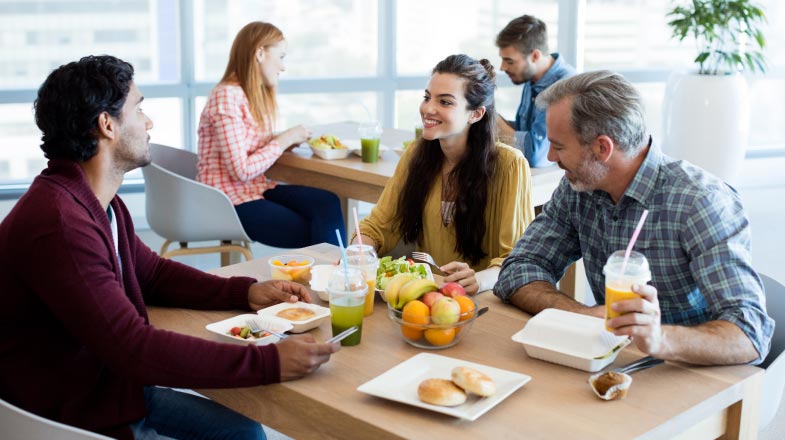 OAKLAND, CA – Nov. 14, 2019 – In the U.S. nearly half of all employers—and nearly all employers with at least 500 workers—offer health and wellbeing programs designed to help employees improve health, manage chronic conditions, and reduce absence and impaired job performance due to illness. These health and productivity management efforts will not produce the desired results if participation is low. To understand the link between organizational culture and program participation, the Integrated Benefits Institute (IBI), a health and productivity research non-profit, conducted a review of 17 scientific studies.
While a "culture of health" is difficult to assess, the analysis found moderate evidence supporting a positive association between workforce program participation with a healthy organizational culture.
Broadly defined by the Robert Wood Johnson Foundation, a culture of health is one in which good health and wellbeing flourish, fostering healthy equitable communities which guides public and private decision making where everyone can make choices that lead to healthy lifestyles.
"We're finding employees are receptive to their workplace culture—that leaders and peers can help shape behavior in an organization," said Erin Peterson, IBI Researcher and study lead author. "Tapping into those cultural resources is a key strategy for helping employees make healthy decisions for themselves."
To help employers foster a culture that encourages good health decisions and use of supportive programs and benefits, IBI sought input from experts at leading health care, benefits, and absence management firms offering the following recommendations:
Align the health of the workforce with the core values of the team. Integrating support for workforce health into a company's existing core values reinforces that its health promotion efforts are more than an approach to managing human capital costs. They are vital to the business strategy.
Make the business case to obtain leadership buy-in for well-executed, effective programs can make the difference between programs that receive full throated support from leadership, and those that are offered just to keep up with HR trends.
Cultivate models of healthy behavior by integrating health themes into an organization's core values to send a strong signal that employees' choices are critical to the company's performance.
Make the right choice the easy choice by ensuring that health promotion approaches are impactful and meaningful to employees.
"It's easy to recognize that people feel more comfortable taking advantage of workplace health benefits if there's a shared value placed on health," said Brian Gifford, PhD, IBI Research Director. "What the experts drove home is that making a strong business case for health programs that align with a company's core values can help turn a culture in the right direction. It creates a positive feedback loop where the culture helps ensure a program is effective, and good results strengthen the value placed on healthy workers."
About Integrated Benefits Institute
The Integrated Benefit Institute's independent research, industry-leading tools and data resources help companies link health-related programs to the outcomes that maximize the contributions of people to productivity and business performance. Founded in 1995, IBI is a national nonprofit research organization and business association serving 1,100 employer and supplier members and their 22 million employees. For additional information, please visit www.ibiweb.org and follow us on Twitter and LinkedIn.
# # #
Media Contacts:
Cary Conway
cary@conwaycommunication.com
972.649.4707
IBI Membership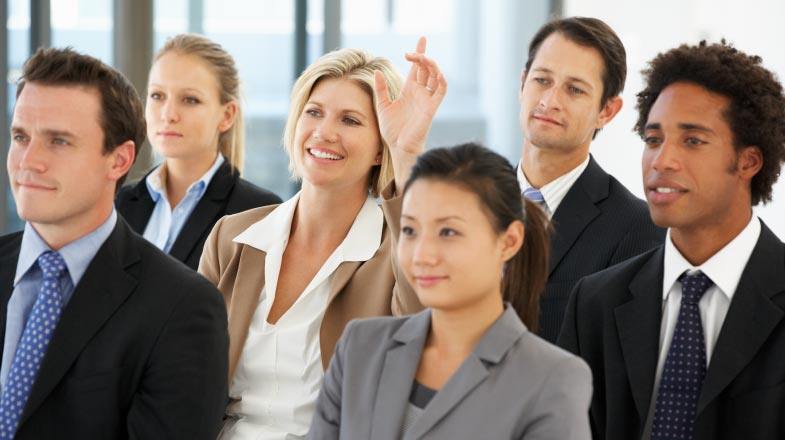 Get access to the latest tools and research on health and productivity.