Integrated Benefits Institute Names Joseph Aller as Director of Analytics and Research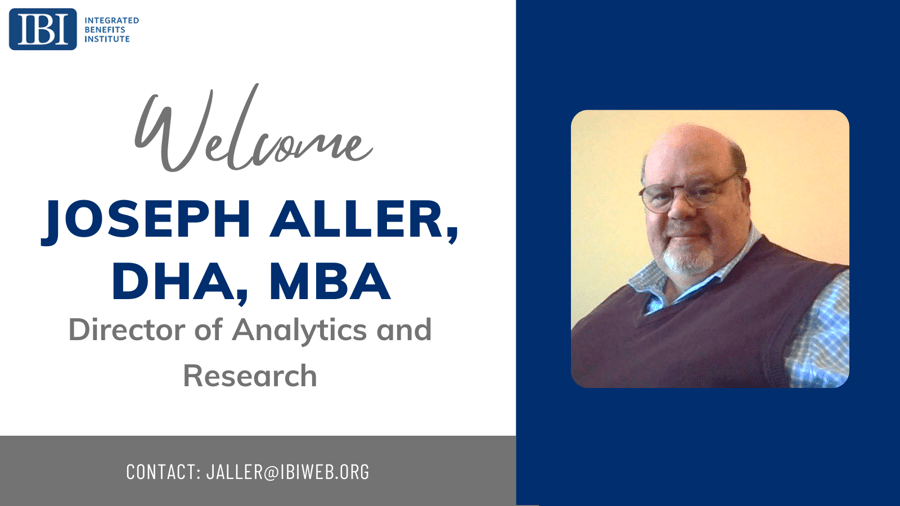 Integrated Benefits Institute Names Joseph Aller as Director of Analytics and Research
OAKLAND, CA – April 26, 2020 –Health and productivity research and analytics non-profit Integrated Benefits Institute (IBI) announced Dr. Joseph Aller as its new Director of Analytics and Research.
"Joe's extensive industry knowledge paired with his proven analytical expertise will be instrumental to driving meaningful health and productivity research and elevating our current benchmarking and analytics pipeline," said Kelly McDevitt, IBI President. "We look forward to what's to come and are confident in Joe's ability to bring IBI's analytical capabilities, tools and research projects to new heights."
Prior to IBI, Joseph served as Director, Reporting & Analytics at Blue Cross Blue Shield Association where he was responsible for nationwide provider and facility quality and cost evaluation for its Blue Distinction Program designation. In addition, he has held multiple leadership roles in healthcare analytics, plan evaluation, and client reporting that drove valuable actionable insights for the industry. Dr. Aller was also Senior Director of Client Analytics for Evolent Health where he utilized predictive analytics to identify cost savings and quality interventions and Director of Health Analytics at Network Health where he led a team to provide crucial data analyses that measured plan performance and value-based initiatives.
"It's a privilege to join such a high performing team with a long history of research and analytical leadership dedicated to creating value for over 1,200 member organizations," said Joseph Aller. "The research team has an exciting 2021 agenda highlighted by looking at the effects of behavioral health issues on employee wellness and productivity. It is my goal to focus on the practical nature of our research and the value it creates."
Joseph holds a Doctorate in Health Administration from Central Michigan University as well as a Master of Business Administration in business administration from Wayne State University. His Bachelor's degree was also in business administration at Wayne State University. He is a licensed Certified Public Accountant (inactive status) in the state of North Carolina.
About Integrated Benefits Institute
The Integrated Benefits Institute's independent research, industry-leading tools and data resources help companies link health-related programs to the outcomes that maximize the contributions of people to productivity and business performance. Founded in 1995, IBI is a national nonprofit research organization and business association serving 1,200 employer and supplier members and their 22 million employees. For additional information, please visit ibiweb.org and follow us on Twitter and LinkedIn.
# # #
Media Contacts:
Cary Conway
cary@conwaycommunication.com
972.649.4707
IBI Membership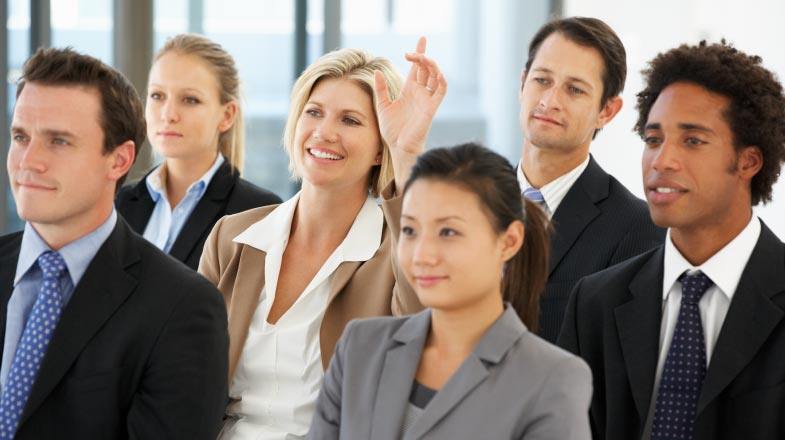 Get access to the latest tools and research on health and productivity.