Remote and Hybrid Work Associated with Higher Rates of Anxiety and Depression, According to Integrated Benefits Institute Analysis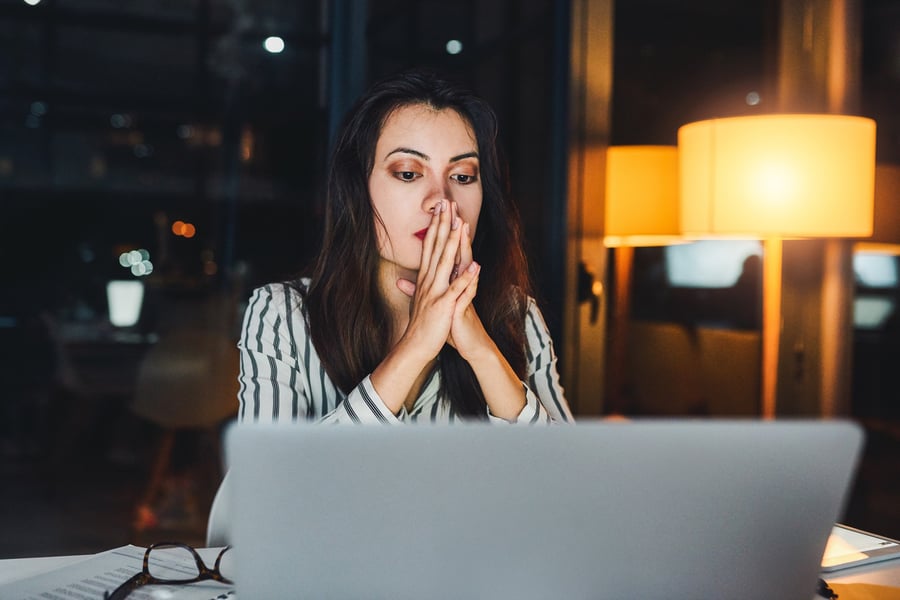 Overall Anxiety and Depression Rates Decreasing, While Mental Health Medication Rates Increasing
To help employers better understand and support the mental health needs of their employees, health and productivity research non-profit Integrated Benefits Institute (IBI) conducted an analysis of the impact of the pandemic on mental health.
According to IBI's analysis, fully remote (40%) and hybrid work (38%) is associated with an increased likelihood of anxiety and depression symptoms compared to in-person (35%). The rate of individuals taking a mental health prescription medication has increased from 20% to 22%, and the unmet need for counseling has also increased from 12% to 14%. However, overall symptoms of anxiety or depression have declined from 40% during the height of the pandemic to 35% during our study period (7/21-8/22).
"This report is a thorough examination of a wide-spread mental health issue – experiences of anxiety and depression symptoms. Such experiences can range from mild to severe, and are an important cause of presenteeism, sickness absence, and disability," said IBI Director of Research Candace Nelson, ScD, MA. "This research was conducted to provide employers comprehensive and timely facts, so they can better target programs and benefits addressing mental health."
IBI analyzed data from the Household Pulse Survey, an online survey conducted by the US Census Bureau to determine how households were impacted by the pandemic. IBI partnered with Elevance Health (formerly Anthem) to analyze claims data related to mental health.
Additional findings include:
Rates of anxiety and depression were higher in women (38%) than men (33%)
Individuals with lower income and those who had difficulty meeting living expenses had higher rates of depression and anxiety symptoms
Respondents who reported they were not currently working due to illness or caregiving responsibilities were more likely to report anxiety/depression
Having children in the household seems to have a beneficial effect on mental health, especially for those who are not currently working
Individuals with a recent COVID infection, a COVID infection with moderate or severe symptoms, and long-COVID, are more likely to report symptoms of anxiety or depression
To put all this information into context, IBI spoke with human resource executives at two large national and international companies, ArcBest and Boeing, about workplace mental health support. Key themes emerged:
Increase efforts and interest in mental healthcare; e.g., ensure equitable access to care, and offer virtual options.
Help employees coordinate their mental healthcare with their physical healthcare-- neglecting chronic conditions can exacerbate mental health conditions.
Provide culturally competent mental healthcare that workers can identify with.

Improve workplace culture and reduce stigma

with peer-support networks and education.

Facilitate peer-support as an important part of mental wellbeing.
For more information the report and infographic are available upon request, please contact Jennifer Santisi at jsantisi@ibiweb.org.
About Integrated Benefits Institute
The Integrated Benefit Institute's independent research, industry-leading tools and data resources help companies link health-related programs to the outcomes that maximize the contributions of people to productivity and business performance. Founded in 1995, IBI is a national nonprofit research organization and business association serving 1,200 employer and supplier members and their 22 million employees. For additional information, please visit www.ibiweb.org and follow us on Twitter and LinkedIn.
IBI Membership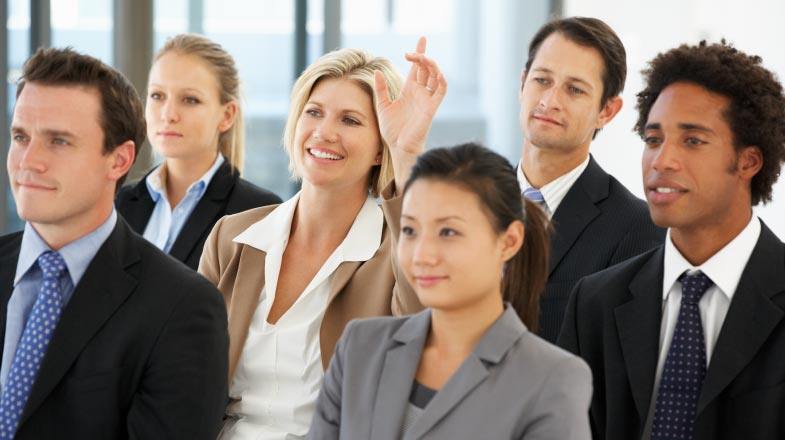 Get access to the latest tools and research on health and productivity.